We appreciate everybody's needs are different so for a more in depth discussion about your requirements please call us on
Undertaking Workstation Risk Assessments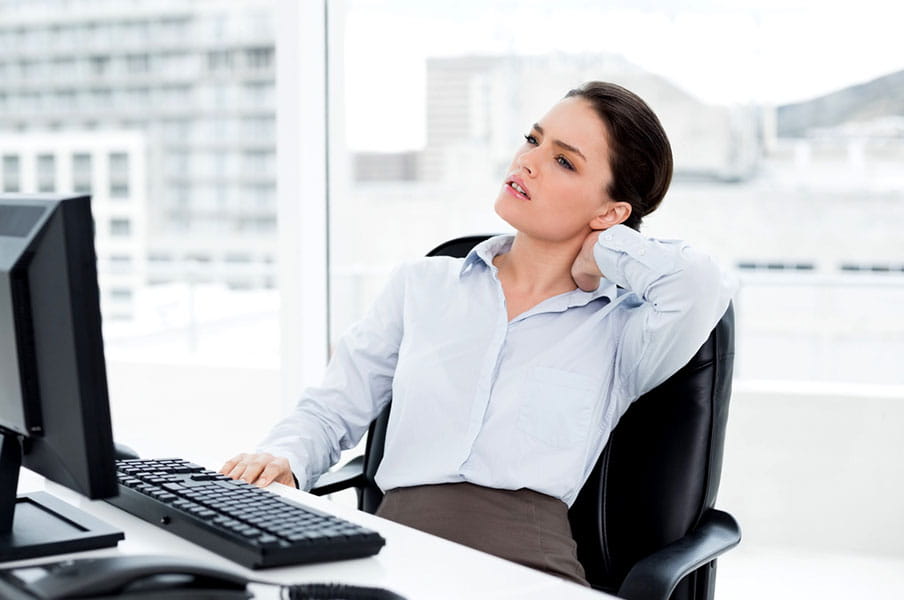 Introduction
At Winter & Company we believe that training should be an interactive, uninhibited experience, allowing free thought, discussion and learning.
Our objective is to encourage and develop our training delegates confidence, ability and understanding in matters of Health & Safety, in order to deal with workplace issues, arrangements and organisational requirements.
By adopting this strategy we have earned an enviable reputation as Professional Health & Safety Trainers.
The practice is headed and managed by Mitchell Winter, TechIOSH. (Technician member of The Institution of Occupational Safety & Health).
Course Objectives
To provide you the delegate with a clear understanding of your legal responsibilities, thereby allowing you to approach and deal with issues of Health & Safety at work, with confidence and understanding.
This comprehensive one-day course is specifically designed to encourage pro-active participation at your place of work and encourage you to go forward in making a valuable contribution to your Organisation.
Who should attend this course?
This course is designed and presented for those who are involved and/or as appointed with responsibility for the organisations Heath, Safety and Welfare.
So regardless as to whether you are a Director, Partner, Manager, Human Resource or Facilities Manager, this course is a must for you.
Will I understand the content?
Yes, you will be provided with comprehensive user-friendly course notes, that will allow you to easily follow every stage and apply the content to your place of work.
Do I qualify for free ongoing support?
Yes, at Winter & Company we believe that the delegates needs are paramount. We provide a free support facility that provides a free mentor, in order to answer any subsequent questions and to provide ongoing guidance for a period of 3 months after the course date as attended.
Course Programme
Agenda
Undertaking a workstation risk assessment (certificated)
How to Avoid Muscular Skeletal Injuries
Understanding & Identifying Repetitive Strain Injuries and Work Related Upper Limb Disorders
Work Station Set-Up
Suitable Seating & Chairs
Fatigue & Stress
Office & Home based Workers
Shared Workstations
The Importance of Posture
Registration Notes
Full-Day Course
Certificate of Attendance
A Certificate of Attendance will be sent to you shortly after the event which you may wish to keep for your records.
Messages
In order not to disturb the other delegates, there are no facilities for receiving or delivering messages inside the meeting room.  Please ensure that your mobile phones are turned off at the beginning and for the duration of the course.
Recording Devices
No part of the event may be recorded or photographed
Payment
Please note that payment is required in advance of the event.  Winter & Company reserves the right to refuse admission if payment is not received.
Cancellation
In the event of cancellation, the fee (less 20% to cover administration costs) will be returned but only if more than fourteen (14) days written notice is provided to Winter & Company by recorded / registered post.   In the event of partial or non-attendance, the full fee will be payable.
Winter & Company reserves the right to cancel, move a course date or change contents of the course programme due to reasons beyond our control.   Every effort will be made to notify delegates at least 5 working days before the course.  A transfer to another course within the current programme or a complete refund can be provided.  No consequential losses would be recompensed.
Transfer
Non-Transferable.