We appreciate everybody's needs are different so for a more in depth discussion about your requirements please call us on
Manual Handling Training Course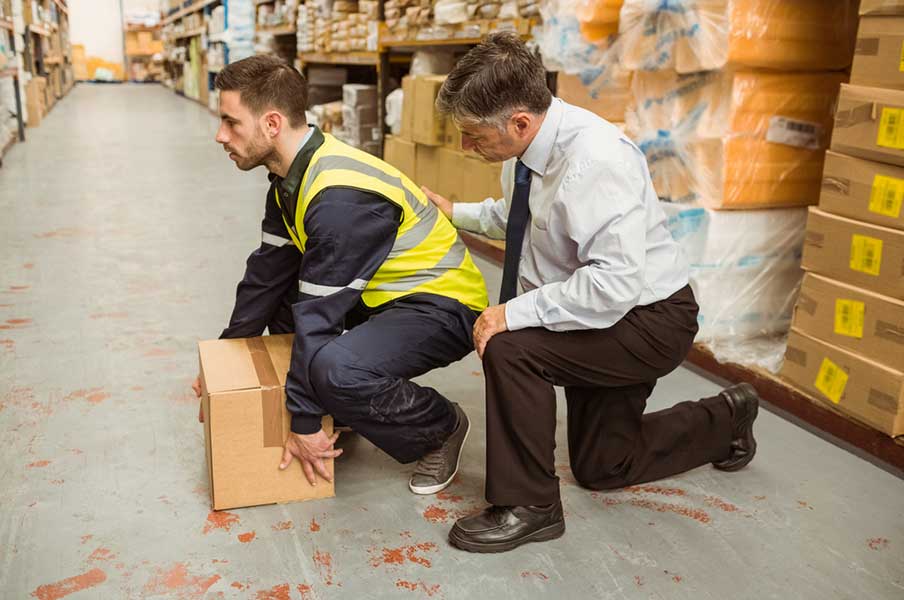 Introduction
At Winter & Company we believe that Manual Handling training should be an interactive, uninhibited experience, allowing free thought, discussion and learning.
Our objective is to encourage and develop our training delegates confidence, ability and understanding in matters of Manual Handling, in order to safely undertake Manual Handling activities at work.
By adopting this strategy we have earned an enviable reputation as Professional Health & Safety Trainers.
The practice is headed and managed by Mitchell Winter, TechIOSH. (Technician member of The Institution of Occupational Safety & Health).
Course Objectives
To provide you the delegate with a clear understanding of your legal responsibilities, Manual Handling hazards and suitable Handling techniques, thereby allowing you to approach and deal with Manual handling activities with confidence and ease.
This comprehensive half-day course is specifically designed to encourage pro-active participation at your place of work and encourage you to go forward in making a valuable contribution to your Organisation.
Who should attend this course?
This course is designed and presented for those who are involved with or responsible for Manual Handling.
Will I understand the content?
Yes, you will be provided with comprehensive user-friendly course notes, that will allow you to easily follow every stage and apply the content to your place of work.
Do I qualify for free ongoing support?
Yes, at Winter & Company we believe that the delegates needs are paramount. We provide a free support facility that provides a free mentor, in order to answer any subsequent questions and to provide ongoing guidance for a period of 3 months after the course date as attended.
Course Programme
Registration Notes